1.

The School
Nova School of Business and Economics
Nova SBE is a leading school in the areas of Economics, Finance, and Management through its undergraduate (Economics, and Management), Master's (Business Analytics, Economics, Finance, Impact Entrepreneurship & Innovation, and Management), Ph.D. (Economics | Finance, Management, and Tropical Knowledge and Management), MBA, and Executive Education programs. It is on the list of the 30 best schools in Europe with circa 3000 students from more than 70 different countries.
The school is a member of the CEMS Alliance since December 2007, and a member of the restricted group of international Triple Crown schools, being the only Portuguese school classified by Eduniversal as "Universal Business School" with five Eduniversal Palms. 
It was the first Portuguese business school to acquire international accreditations and worldwide recognition in higher education. 
Nova SBE is at the forefront of research with its multiple Knowledge Centers, Hubs and Labs in varied areas ranging from Data Science to Economics, Entrepreneurship, Education, Health, and many more.
Key points
MIM programme at this school
The CEMS MIM at Nova SBE is a two-year Master's program. On year 1, students follow the Master's in Economics, Finance, Management or Business Analytics curriculum. On year 2, the CEMS MIM offers courses and projects developed in a synchronized way by the 33 business schools of the Alliance. 
The program is designed for bachelor graduates from around the world with an ambition to become a global responsible leader in any country and culture. Nova SBE is looking for students who are not only academically successful but also display a high standard of ethical conduct, who can draw upon cultural diversity with respect and empathy, and who show professional responsibility and accountability concerning society as a whole. 
This program is geared toward preparing students for leadership positions in the competitive international labour market. Students will gain thorough knowledge in the management of international companies, practical experience through real consulting projects and international internships, and training in management skills.
Living in the city
Built on the values of diversity, tolerance and open-mindness, with a dynamic entrepreneurial environment, Lisbon is the place to live, learn and grow. Experience everything Lisbon has to offer: good food, vibrant nightlife, stunning architecture and a breath-taking environment. The city takes you to a cultural journey to one of Europe's most soulful, captivating and picturesque capitals built on a series of hills with amazing sightseeing spots from every angle. 
Nova SBE is the home to the most innovative way of learning, sharing, and growing in Europe. As such, the 90.000 m² new campus of Nova School of Business and Economics stands out as an idyllic scenario, next to the ocean, for a learning experience like no other. Our campus is located in Cascais, the premier holiday destination of the Lisbon coastline. This is a traditional and charming Portuguese fishing town, which has responsibly developed into a fashionable summer resort.
Nova School of Business and Economics' campus is very close to Lisbon (only 20 minutes from the city center). 
Students can enjoy an outstanding learning experience under everlasting sunlight. Portugal has about 290 sunny days per year and the temperatures rarely go below 10ºC (50ºF) in the winter. You may consider starting some surfing lessons!
CEMS Club Lisbon
The CEMS Club Lisbon is a networking platform between CEMS Students, CEMS Alumni, Corporate Partners and Academic Members. Its main goal is to combine the academic program with social and professional events, while improving student life and enhancing the relationships between all stakeholders.
The CEMS Club Lisbon represents all the CEMS students currently studying at NOVA SBE, home and incoming.
It is also responsible for organizing several social and cultural activities to strengthen the links between the CEMS Students, the Corporate Partners and Alumni.
Contact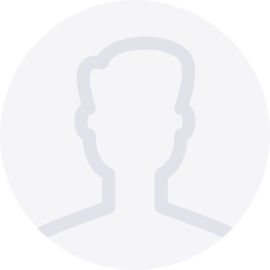 CEMS Programme manager
Carolina Sales & Carlos Spinola -
CEMS MIM Team
2.

Master of science and cems mim
Application period
1 November 2023-30 April 2024
Language of instruction of the master programme
English
DEGREE
Master in Economics
Master in Management
Master in Finance
International Master in Management
International Master in Finance
Master in Business Analytics
Master in International Development and Public Policy
Master in Impact Entrepreneurship & Innovation
Term dates for the Master Programme(s)
Term 1 From 18 August to 22 December 2025
Term 2 From 19 January to 29 May 2026
3.

Programme offer
Academic year
| Course code | Title | Type of course | Teaching mode | Start date | End date | View |
| --- | --- | --- | --- | --- | --- | --- |
| 2827 | Negotiation Strategy | Exclusive | In person | 2022-09 | 2022-12 | View |
| 2621 | Algorithmic Governance | Elective | In person | 2022-11 | 2022-12 | View |
| 2421 | Applied Entrepreneurship | Elective | In person | 2023-09 | 2023-12 | View |
| 2327 | Brand Management | Elective | In person | 2023-09 | 2023-12 | View |
| 2648 | Diversity & Inclusion | Elective | In person | 2023-09 | 2023-12 | View |
| 2585 | Evidence-Based Practices for Wellbeing | Elective | In person | 2023-09 | 2023-12 | View |
| 2477 | Introduction to Programming | Hard Skills / Elective | In person | 2023-09 | 2023-12 | View |
| 2489 | Data Curation | Hard Skills / Elective | In person | 2023-09 | 2023-10 | View |
| 2454 | Doing Business in China | Elective | In person | 2023-09 | 2023-10 | View |
| 2332 | Entrepreneurship | Elective | In person | 2023-09 | 2023-10 | View |
| 2416 | Family Business | Elective | In person | 2023-09 | 2023-10 | View |
| 2222 | Financial Statement Analysis | Hard Skills / Elective | In person | 2023-09 | 2023-10 | View |
| 2490 | Geoeconomics and International Relations | Elective | In person | 2023-09 | 2023-10 | View |
| 2337 | Integrated Marketing Communication | Elective | In person | 2023-09 | 2023-10 | View |
| 2641 | Modeling Business Decisions for Operations | Hard Skills / Elective | In person | 2023-09 | 2023-10 | View |
| 2643 | Social Media Marketing | Elective | In person | 2023-09 | 2023-10 | View |
| 2656 | Work & Family | Elective | In person | 2023-09 | 2023-10 | View |
| 2951 | Applied Sustainable and Responsible Finance | Exclusive | In person | 2023-09 | 2023-12 | View |
| 2692 | Global Strategic Management TA | Strategy | In person | 2023-09 | 2023-12 | View |
| 2692 | Global Strategic Management TB | Strategy | In person | 2023-09 | 2023-12 | View |
| 2956 | Impact Venture Capital | Exclusive | In person | 2023-11 | 2023-12 | View |
| 2622 | Blockchain Fundamentals | Elective | In person | 2023-11 | 2023-12 | View |
| 2491 | Data Visualization | Hard Skills / Elective | In person | 2023-11 | 2023-12 | View |
| 2441 | Digital Marketing | Elective | In person | 2023-11 | 2023-12 | View |
| 2185 | Game Theory | Hard Skills / Elective | In person | 2023-11 | 2023-12 | View |
| 2337 | Integrated Marketing Communication | Elective | In person | 2023-11 | 2023-12 | View |
| 2204 | Mergers, Acquisitions, Restructuring | Elective | In person | 2023-11 | 2023-12 | View |
| 2500 | Performance and Progress | Elective | In person | 2023-11 | 2023-12 | View |
| 2236 | Private Equity | Elective | In person | 2023-11 | 2023-12 | View |
| 2588 | Science-Based Entrepreneurship and Innovation | Elective | In person | 2023-11 | 2023-12 | View |
| 2953 | Global Talent Management | Exclusive | In person | 2023-11 | 2023-12 | View |
| 2690 | Shopper Marketing Management | Elective | In person | 2023-11 | 2023-12 | View |

| Title | Start date | End date | View |
| --- | --- | --- | --- |
| The Sustainability Challenge - Driving Impact at Scale | 2023-08-21 | 2023-08-25 | View |

| Title | Start date | End date | Compagn(ies) | ECTS | Number of days | View |
| --- | --- | --- | --- | --- | --- | --- |
| Estoril Conferences & Session with Sameera Chukkapalli | 2023-08-31 | 2023-09-02 | | 0.75 | 1.5 | View |
| Estoril Conferences | 2023-09-01 | 2023-09-02 | | 0.5 | 1 | View |
| Experience a General Inspection Case Study | 2023-09-21 | 2023-09-21 | Société Générale | 0.25 | 0.5 | View |
| Title | Start date | End date | Compagn(ies) | ECTS | Number of days | View |
| --- | --- | --- | --- | --- | --- | --- |
| Global Citizenship Seminar | 2024-01-29 | 2024-01-31 | | 1 | 2 | View |