The CEMS MIM comprises a carefully-designed curriculum that achieves one of the main goals of the Alliance  as a whole: to combine academic theory with business practice.
From the moment students are accepted into the CEMS MIM Programme, they are on a path to responsible citizenship and will be held to the highest standards of ethical and social responsibility and professional integrity. Exposure to best-in-class teaching and the operational expertise of world-renowned organisations gives CEMS students a golden opportunity to consolidate theoretical and experiential learning through a multi-faceted curriculum.
During the programme, students are exposed to interdisciplinary challenges in an international context and are encouraged to adopt an analytical and critical attitude in lectures, discussions and project work.
The workload of the programme is 66 ECTS in total, with a minimum requirement of 24 ECTS successfully completed in each term.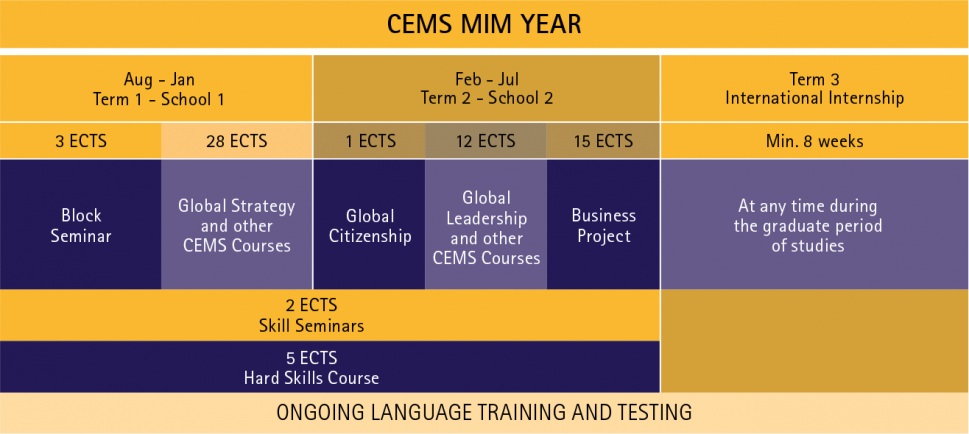 CEMS MIM Class Year 2021/22
Please, note that CEMS schools may keep a longer than 8 weeks internship requirement for their home degree. Please consult with the local Programme Managers if you are concerned.
To learn about the specific MIM programme offer of one of our member schools, please refer to our university list and click on the school of your interest to read their MSc and MIM fact sheet.
Learn more about the global requirements needed and our selection criteria for CEMS applicants on the How to Apply page.