The CEMS Master in International Management (CEMS MIM) Programme is jointly offered by all members of the Alliance and is only open to students enrolled at one of the CEMS member schools or universities in a Master's programme in Management or Economics, or other specialized master programmes. Member Schools select candidates to the CEMS MIM Programme based on common requirements, however, prospective students are recommended to contact the Programme Managers for details on the local admission procedures. CEMS is seeking students who are not only successful academically, but also display a high standard of ethical conduct, who are able to draw upon cultural diversity with respect and empathy, and who show professional responsibility and accountability in relation to society as a whole. All these criteria are required to become successful international managers.
1.

Common Application Requirements
CEMS member schools select students locally. In order to apply, students must follow the local application procedure. However, certain common application requirements apply to all CEMS MIM candidates.
Students applying to the CEMS MIM must:
Be enrolled in a selected member school's Master of Science programme prior to starting their MIM studies.

Provide proof of academic preparation: have either received a Bachelor's in Management or Economics or in a related field; or 

successfully passed minimum 60 ECTS of full-time business education (eventually to be presented at the programme start). 

If the home school requires GMAT to get access to the master programme, the candidate needs to provide a GMAT score of 600 to be admitted into the CEMS MIM Programme.

Provide proof of proficiency in English (if not mother tongue*) through any of the following (minimum level): TOEFL iBT100; IELTS(Academic)/IELTS Indicator 7.0; CPE C; CAE B; BEC Higher B;


Pearson test of English Academic (PTE) 68; 

have a Bachelor's diploma entirely taught in English from an English speaking country or in a CEMS or EQUIS/ AACSB-accredited institution; have passed one of the CEMS-accredited locally accepted English exams; A-level GCSE issued in Singapore. 
Due to the current situation related to the COVID-19 pandemic, the CEMS MIM programme accepts the following online tests: 
TOEFL iBT Special Home Edition test: a minimum score of 100 is required in the Internet-based TOEFL (iBT) with a score of at least 20 in each section

TOEFL ITP® Plus for China Solution: a minimum score of 640 is required (Listening 66, Structure and Written 66, Reading 65, Interview 19). This exam will not be accepted as an English test to enter the CEMS MIM programme after CY2022/2023.
Important Note
Please note that CEMS does not accept TOEFL MyBest Scores. We only accept results from specific test dates. 

Applicants should also be aware of the CEMS language graduation requirements upon applying for the CEMS MIM programme, and inquire about the local language admission requirements that may vary at schools.
Additional requirements
Applicants are required to submit additional documentation based on local admissions requirements at the designated school. Based on the documents provided, the applicant may be invited to a selection interview or an assessment centre. University and company representatives select students locally for the CEMS MIM.
In order to apply, students must follow the local application and selection procedure. Please consult the schools' Master's fact sheet for application periods, deadlines and the application form for the school you are interested in. 
*As part of the application process students must hand in a mother tongue declaration form. Please note that, although all CEMS schools ultimately require submission of a mother tongue declaration upon entrance into the programme to confirm your mother tongue(s), not all CEMS schools accept mother tongue declaration as appropriate evidence of mastery of the mother tongue to be accepted into the local master programmes. In such cases, students will need to meet the specific master admission requirements of the given CEMS school. 
 
2.

CEMS MIM Selection criteria
CEMS is the global alliance in management education developed for students who aspire to become global business leaders. Students are selected for CEMS MIM on the basis of their potential for an international career. Selection juries involve both schools and corporate partners' representatives.
MIM Selection Process
The key selection criteria will be assessed through written and/or online application documents and through a personal meeting (for example an interview or an assessment centre).
Applicants will be required to submit documents containing a centrally designed application form, a motivation letter, a CV, language certificates and grade reports.
Each CEMS university may require the student to include additional documentation. Please see the application form for the school you are interested in and their fact sheet.
A pre-selection on the basis of the documents is carried out.
In addition to the application documents, a panel jury comprising of an academic and a corporate representative, or an assessment centre evaluates the fulfilment of criteria.
For further information, check application procedures and apply online on the selection tab of the University presentation.
MIM Selection Interviews
Based on the documents provided by the applicant, (s)he may be invited to a selection interview or an assessment centre. Applicants will be assessed based on the following CEMS-wide selection criteria:
1) Intellectual Potential & Knowledge
Intellectual Potential
Academic Excellence
Prior Knowledge in the Business Field
2) Attitude & Soft Skills
Desire to Achieve
Interpersonal Competences
Integrity
Critical Thinking
Motivation for the MIM Programme
3) Global Orientation
Language Skills
International Openness and Cross-Cultural Aptitudes
Preferred Destinations
On the application form, students have to indicate preferred destinations for their academic term(s) abroad. The destination is announced  following the selection process. Students may also indicate during which term they wish to study abroad. The final decision on admission to the CEMS MIM Programme is taken by the CEMS member schools based on the application materials and the outcome of the interview/assessment centre.
Please note: students are first selected for entry to the  CEMS MIM programme, and then offered destinations for their term(s) abroad. Preferences for the location and the sequence are taken into consideration.
Once students are selected, they will be registered in the www.cems.org database and automatically receive a welcome message with important information.
3.

Select your school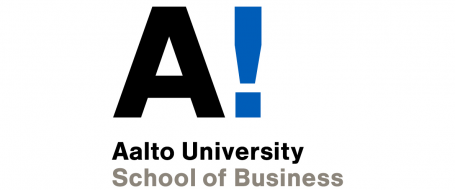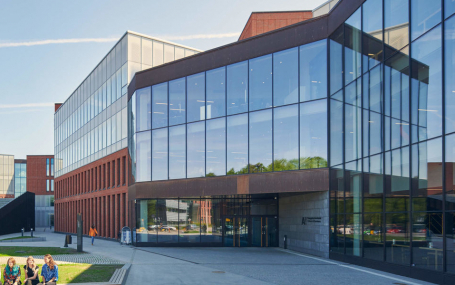 Aalto University School of Business
The master in a nutshell
DEGREE
Master of Science in Economics and Business Administration
Master of Arts
Master of Science in Technology

Language of instruction of the master programme
English