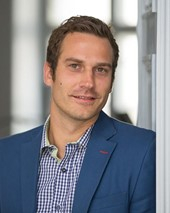 More info
Humans of CEMS: There's a significant value in consulting
Today, in our Humans of CEMS series, Thomas Rüdiger Smith, Associate Partner at McKinsey & Company, reflects on a dramatic Student Board meeting and provides insights into both the value of CEMS for consulting and the value of consulting for CEMSies.
1. 

You were the Student Board president of 2010. What is your best and worst memory?
That's a good question and I think the answer to both is the same: I was the Student Board President in 2010 together with Tom Zacharski who was the Vice President. It was a crazy year and I think every single Student Board President probably has their own moments to look back at. My first Student Board meeting was to be held in Warsaw, Poland. I was doing my exchange at Bocconi at that point in time and that was fantastic. We had to go to Warsaw for the meeting and about four days before the meeting was supposed to start, the Polish president's plane crashed in that massive tragedy. Basically, the whole cabinet unfortunately got killed in that accident. So of course, the local team was extremely worried about what would happen in the coming week and so was I. We didn't know if the country was going into a national state of mourning, and it was all pretty grim already. We decided anyway to move forward with the meeting due to the fact that we planned all of this in advance and of course we would be respectful for the mourning and for the situation that was happening.
What then happened is when we finally arrived, the first day of meetings was at the McKinsey offices, the Icelandic volcano erupted and halted all air traffic across Europe. We tried over the course of the next days to actually have a cohesive meeting and one of the big things that we were really trying to implement that year was the global value statement and getting that written so we could bring it to approval with the executive board shortly after. That was extremely intense and there were a lot of emotions and a lot of conversations happening around it – combined with the fact that people were freaking out around the airline situation and how to get home. I had a couple of all-nighters where I simply didn't sleep because I was trying to manage getting people home and also getting the global value statement over the line. So many people did a fantastic job and, in the end, we found something we agreed on but there was sweat and there were tears and there was a lot of shouting. But we got there in the end, and it stands for itself. Even though it has been adjusted over the years it is still a massive achievement.
I ended up getting home to Italy for my language exams after a 45-hour train ride together with 4-5 people who took the train from Warsaw to Vienna and then to Zürich and then to Lugano and then to Milan. We were completely exhausted, but I will never ever forget it and I learned so much about myself that week. I learned so much about the people around me and about leadership and about empathy and all of those things. It was an absolutely amazing and terrifying and exhausting experience, but we got through it, and it was super collaborative at the end of the day.
2. 

How is CEMS teaching the skills that McKinsey values in new hires?
I think the reality is that we at McKinsey are a global firm, so you work with people from all over the world and you need to be able to adjust to their ways of working. The cultural understanding of course matters but it's also about being united around one thing and being able to bridge differences and working through those. And I think CEMS in many respects teaches us that because you are thrown into new situations like whether you're learning a new language or you are studying together with people from different countries you've never met before and you're trying to achieve this thing together and you end up celebrating together when you have a win. I think that feeling of being together with people who are so different, that for me was an absolutely fantastic experience. Working with individuals from every single school, from multiple different nationalities, speaking many different languages, that taught me so much about collaboration across different cultures and so for me that's been one of the biggest learnings. I think the important skills that CEMS teaches are much more about interpersonal skills than necessarily about the curriculum and the business projects.
3. 

You could have decided to use consulting as a career accelerator and leave after a few years. What made you stay for 10 years?
Many different reasons. After those few years I got a number of interesting offers, and I was very close to leaving. I decided to stay because I wanted to take the international experience with me. I have since then, also after a couple years in Australia, considered leaving on multiple occasions and at every single point of that journey, I found that at that time McKinsey was the best thing for me in terms of what I wanted to do with my career. That being said, yes, a lot of people are leaving and I completely understand why and at times I envy them for their guts in terms of leaving and actually going to pursue something else, but on the flip side, every single day I go to work, every single meeting I'm on, I get to work with some of the most interesting problems in the world, I get to work with some of the most fascinating and smartest and brightest people in the world and we have tons of fun! At the end of the day, it's a long answer to say something very short: The people are what makes you stay. You build your network and you become friends. I made lots of fantastic friends both in Copenhagen and here. Yes, most have left by now, but they are still friends and hopefully will be friends for life.
4. 

What are the skills best learned in consulting? And even if students plan to work at a multinational company in the longer term, should they still go to consulting first to learn a certain set of skills that you can't learn anywhere else?
It's hard for me to dictate whether people should start in consulting, but I think there's a significant value in consulting and there's a significant value in learning the toolkit. I think there is a reason why it has become and continues to be a very attractive starting point for your career. I think you learn structure, you learn how to solve problems and more importantly how to define problems. A lot of the people I work with are very good at solving problems, but what you are really learning in consulting is how you actually define a problem and how you prioritize what matters and how you quickly get to an answer without having to look at every single thing. Some of those factors are well taught as part of the consulting toolkit and probably less so outside consulting.
That being said, consulting has its downsides: We, as an industry, absolutely have a culture where people work too much, we absolutely sometimes spend too much time making slides and caring about fine details that sometimes our clients don't care about. But I still believe that the labor you put into learning the craft of becoming great problem solvers, building interpersonal skills with our clients and being able to navigate multiple very senior client interactions very early in your career is well worth it. There is incredible strength and experience in very junior consultants. I've worked with people who are 21 or 22, straight out of university, and to be able to watch their development in 2-3 years, it's just so impressive and I'm not sure if I see the same for people who are just 2-3 years out of university when working in the corporate world.