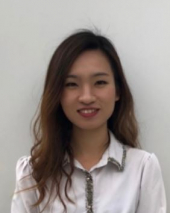 More info
The CEMS Global Alliance is a purpose led organization, powered by our beliefs that great leadership starts with self-leadership and societal progress requires continual exploration. In this series of interviews, we take a look at CEMS students and alumni that are contributing to make this world a more open, sustainable and inclusive world.
Humans of CEMS:

The most enjoyable part is indeed the humanity in my work
Today, in our Humans of CEMS series, we are happy to introduce you to Shujun Lavinia Yu, Client Experience Executive at Van Cleef & Arpels in Richemont Asia Pacific Limited in Hong Kong.
In this interview she gives some insights on what are the main responsibilities, challenges and most enjoyable moments about her role. She also shares how CEMS experience helped in her personal and career development.
1. Tell us about yourself and career! What is your department, position, and responsibility at Richemont?
I work as the Client Experience Executive under the Retail Management department at Van Cleef & Arpels in Richemont Asia Pacific Limited in Hong Kong. My main responsibilities encompass international event management, client treatment planning, client journey standardisation, client gifting design, etc. Anything that would make our customers happy and improve our business!
2. What is the most enjoyable and challenging part of your work?
The most enjoyable part is indeed the humanity in my work. That is to understand our customers all equally but as distinctive individuals which allows strategic decisions for customer relationship management and to implement non-commercial actions that would eventually achieve our business goals. Moreover, it is the kind of job that could never be replaced by computers. 
The most challenging part is to balance the interests of different parties: as a luxury high jewellery brand, we want to make everyone happy. However, we endeavour to maintain our exclusivity such as maximising commercial opportunities while keeping our distribution selective, etc… There are a lot of factors to take into account for every decision we make.
3. Do you have any memories from your time with CEMS that you would like to share?
I remember my block seminar at HEC Paris was about a marketing project for Dior. The project itself was already interesting but most importantly, it was the first time I had worked in a group of 6 where everyone came from different cultures and we had to deliver the presentation within a week. It was a real challenge but indeed a good training as I have been facing such situations at work all the time, and now I could handle it quite comfortably.
4. How did the CEMS environment and community help you on your professional journey?
CEMS was the milestone that made me "international". It trained me to be not only comfortable but also delighted around different people, because before that I had only lived in one country and I was rather timid. I have also made close friends from the extensive CEMS network and being with them has greatly changed my mindset and even personality. Such ease of mine at international environments has indeed helped me stand out among my peers at work, and thanks to that I have been given important tasks to work with international partners which have been crucial moments in my career.
5. What is your career goal?
My career goal would be thriving in the luxury industry. If possible, I would like to experience a variety of functions at different geographic locations, so as to have a holistic vision for the business when working as top management in the future. It is such a fun industry to work in, and it attracts attention to not only its customers but also a large public audience, so eventually I would like to make influence via the industry on the world to promote art and sustainability.