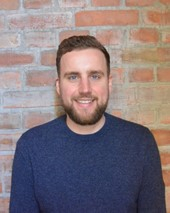 More info
The CEMS Global Alliance is a purpose led organization, powered by our beliefs that great leadership starts with self-leadership and societal progress requires continual exploration. In this series of interviews, we take a look at CEMS students and alumni that are contributing to make this world a more open, sustainable and inclusive world.
Humans of CEMS: 

Every skill can be learned but attitude cannot
Today, in our Humans of CEMS series, we are happy to introduce you to Alexander Lundberg, founder and CEO of Careloop - A startup that aims to solve Germany's nursing shortage by allowing foreign nurses to create profiles so that German employers can make specific job offers to them. His company already conducted several CEMS business projects and he is actively involved in the CEMS Entrepreneurs as well! In this interview, Alexander explains how his CEMS network helped him grow his startup and shares insightful lessons he learned from starting his own business. 
1. 

How did you come up with the idea behind your startup?
My co-founder Matti and I repeatedly dealt with the issue of the shortage of skilled nursing staff during our professional career in the context of commercial due diligence and M&A deals in the healthcare sector and exchanged professional views on the issues. We also talked about how other industries, e.g. developers solve this challenge and what the healthcare sector could do differently. Then we also faced these same challenges on a personal level: my grandmother needed care and I experienced for myself how difficult it is to find care treatment. Matti also had the same issue within his family that same year - so it was clear to us: something has to change here!
We started experimenting with different ideas in the market and chose to look deeper into how the staffing shortage could be solved. We quickly became aware of Honeypot.io, Talent.io and also Hired.com and thought about how to set up a similar model in the care market. Many revisions later, we launched our platform (https://careloop.io) in May 2020. As a next step we are currently developing an online academy (http://careloop.academy) for nurses, which helps the nurses to adapt to the German health system and integrate themselves quicker into the new job.
2. 

What skills or experiences from your time with CEMS are helping you today while growing your company?
First of all, the network I developed during my CEMS education helps me constantly. Be it for fundraising, recruiting, business opportunities or knowledge exchange. After all, our current lead investor is a CEMS alumni introduced to me by another CEMS alumni I spent time with while attending the CEMS program at the University of Sydney. Furthermore, many current or former Careloop team members are CEMSies.
In addition, the social skills and experiences I gained in different countries engaging with students from multiple cultures helps me a lot to build the international profile that Careloop is representing. Soft skills like communication, leadership, pragmatism and culture awareness help on a daily basis to successfully interact with my team and external partners.
3. 

You remained closely connected to CEMS after your graduation by conducting business projects and being part of the CEMS Entrepreneurs. Why would you recommend this to other alumni?
It is crucial to stay active in relevant communities and networks. What I really like about CEMS Entrepreneurs, and networking between entrepreneurs in general, is the mindset of helping each other without asking anything in return. It always pays off to contribute as much as you can in these networks.
The CEMS business projects that we are doing with Careloop are a crucial part of our strategic development. The research and material generated by CEMS students during the projects serve as a foundation for executing and developing new products. I also remember how inspiring it was for me working on real life problems with real companies back when I was a CEMS student.
4. 

What are the key learning lessons you took away from starting your own business?
I would like to highlight three key learnings for me personally:
First, it sounds very appealing to be your own boss and it is rewarding, but at the same time it is the hardest task I have ever performed in my professional life. I don't want to miss it, but it requires a lot of dedication, commitment and strong will.

Second, founding my own business and experiencing the journey from foundation to market entry taught me that every skill can be learned and trained but attitude cannot. Especially, since you have to do everything on your own as a founder you need a certain attitude and willingness to constantly learn and adapt. The best thing is to surround yourself with like-minded people within your team.

Third, there are many distractions and a lot of different advice. There seems to be endless roads to take in the beginning which makes it difficult to stay on your own track. Progress can be hard to achieve at some points and you will face many obstacles as well as failures. I learned that by constantly prioritizing the product and the actual progress of your company is how you manage to stay focused.
5. 

Do you have any recommendations for CEMSies who are thinking about setting up their own company?
There are many recommendations that I have. However, I would like to focus on what I believe to be the most crucial piece of advice: Talk to other founders. Look for friends, former colleagues or just people in your network that founded a business and reach out with your questions. From my own experience, I know that you will have a lot of questions. At the same time, they will ask questions that constantly make you critically question your business and thus improve it.