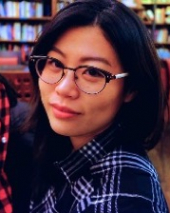 More info
In a global business landscape that's constantly changing, the most valuable skill a person can have is the ability to adapt. CEMS has spent over 30 years refining a unique curriculum with a focus on developing a global mindset that's delivered locally, in collaboration with the top academic institutions all around the world. Coursework is given real-world application through our close alliance with corporate and social partners — creating invaluable connections, collaborations and experiences. Many CEMS students and graduates have chosen to work with CEMS Corporate Partners. In this interview series, we investigate how they have been doing.
Today, we catch up with Sai Yang who is doing her programme with Vienna School of Economics and Business and London School of Economics. She is participating in an international internship programme with Beiersdorf (BDF) in Thailand.
1. Why did you choose Beiersdorf (BDF)?
To be honest, FMCG has never been on my top radar to pursue a career in. Then again, I was very undecided when it came to the ideal industry I wanted to work in (I was interested in too many).  
What triggered me to learn more about BDF as a potential employer was the International Internship Challenge. The call for application came into my inbox via our monthly CEMS newsletter. It's Beiersdorf's annual flagship event where students have the prospect to win an International Internship. 
I found it very unique for an employer to offer students the opportunity of an international assignment. That made me extremely curious about Beiersdorf. 
2. What do you do there?
I intern with the Face Care team within the Marketing Department at Beiersdorf Thailand. This means a lot of learning about the local market, monitoring competitive landscape, and conducting market analysis. 
3. How did you get the internship?
I participated at the International Internship Challenge in Hamburg in 2015. The event took 2 days, together with 30 participants (incl. quite a few CEMSies) from all around the world and with very diverse backgrounds. A big emphasis was put on genuinely getting to know each other, not just between Beiersdorf and the students, but also the students among each other. It was very authentic. 
This genuine environment gave all parties the chance to truly learn about who we are. At the end of the event BDF selected candidates for an international internship offer. I won the spot for marketing. But more importantly, beyond the official winners a lot of participants were offered opportunities, such as internships in Hamburg or abroad or to join the traineeship after graduation. I think this shows the flexibility and caring nature of BDF as a company. 
4. What has been the highlight of your internship?
My supervisor entrusted me with my very own project: having this responsibility gave me the steepest learning curve far above my expectation and quite honestly, also numerous times of frustration and self-doubt. In other words though, I was given the opportunity to explore and the option fail - that alone is more than reason enough to be grateful for. It's an experience of a life-time.
Since I did the internship in Bangkok, I also have to mention this personal highlight: Taking the motorbike taxi was one of my absolute favorite things to do. 
5. What makes working at Beiersdorf unique?
For someone without much knowledge about FMCG like me, I discovered it to be a fascinating industry full of challenges. Within this fast moving industry, Beiersdorf is a unique player among other giant world-class players like P&G or Unilever. 
In comparison, BDF is small with a very sharp and clear focus (on skincare), inspiring and strong core values, and caring brands like NIVEA which are trusted by consumers all around the world. All of this is a result driven from within by the Beiersdorf people – this, to me, makes Beiersdorf unique.   
6. How has your CEMS MIM degree helped in your role as a Marketing Intern in the Thailand office?
To put it bluntly, the degree didn't equip me at all in terms of professional knowledge – CEMS is simply not a specialist degree. 
However, I believe the lack of specialist knowledge is more than compensated by the well-roundedness, openness/sensitivity to working in a diverse team, and the cross functional view that every CEMSie develops. 
As I have experienced through my internship, these skills are essential when working in the Marketing department – the cornerstone of any FMCG company – when you often have to bring different departments together and ensure smooth cooperation to make a common goal happen.    
7. The CEMS programme is often considered to be a bridge between the academic and corporate world. Would you agree with this assertion? Has this "bridge" facilitated your attainment of an internship?
As a CEMS student, you have the keys to open so many doors to explore so many companies. These keys come in the form of business projects, Career Forum, skill seminars, annual events etc. – all of which are opportunities to engage with all kinds of companies across industries. Holding these keys enables and encourages you to look into industries and companies which you otherwise might not have looked into. 
I opened one of the doors and it led me directly to Beiersdorf, one of our corporate partners. And boy am I glad I opened that one.
Are you interested in experience abroad? Apply for Beiersdorf's International Internship Challenge by August 31 2016 and win a chance to work worldwide for renowned skincare brands like NIVEA, Eucerin and Hansaplast. 
www.beiersdorf.com/InternationalInternshipChallenge