The 57 participating students from 12 CEMS Academic Member schools, representing 23 nationalities, gathered in Vienna to make the CEMS DACH Forum 2022 a truly exceptional and intense experience. In addition, with contributions from 8 CEMS Corporate Partners, students got valuable practical insights from the corporate world in the DACH Region.
Led by Dr. Arnold Schuh, Director of the Competence Center for Emerging Markets & CEE and Assistant Professor at WU Vienna, an insightful course about Globalization and Emerging Markets was at the heart of the CEMS DACH Forum. Dr. Schuh not only provided students with an overview of the recent developments of globalization, but also highlighted the main challenges in emerging markets faced by European multinationals.
To further improve the learning experience, the students were tasked to conduct interactive case discussions and group presentations. Furthermore, apart from analyzing the various challenges, the teams proposed holistic recommendations for managers operating in emerging markets.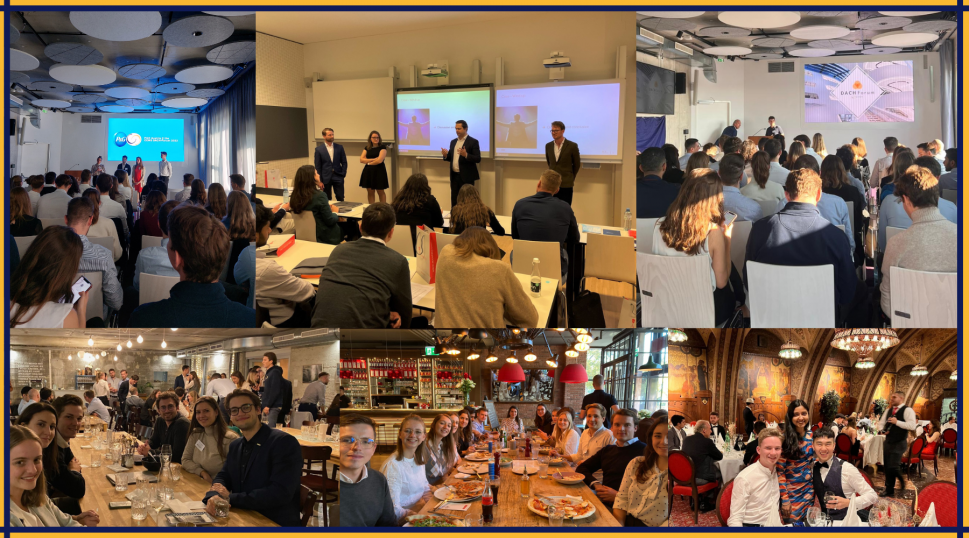 Apart from the academic program, 8 CEMS Corporate Partners made significant contributions that made the organization of the CEMS DACH Forum possible.  The students were able to learn about career perspectives and job opportunities at Procter & Gamble, zeb, Kearney, Accuracy, Raiffeisen Bank International, Bain & Company, Capgemini Invent, and Gartner through various company presentations, a rotation dinner, and first-round interviews. Most notably, our Platinum Corporate Partners, P&G and zeb, also hosted interactive company events, incl. a treasure hunt on the WU campus. Lastly, hosted company lunches and aperitifs where the students were able to learn from and interact with high level company representatives.
The participants didn't just meet the exciting Corporate Partners but also – staying true to the CEMS spirit – participated in memorable social events to connect with fellow CEMSies. During social events like a traditional Austrian dinner and a pub quiz they were able to connect on a more personal level and create friendships with CEMS students from all over the world. Finally, students gathered in the beautiful Rathauskeller in the heart of the city to celebrate the conclusion of the event with a gala dinner and afterparty.
Feedback from participants showed that the event was well received, and it was also a great learning experience for the organizing team. The CEMS Global Alliance is looking forward to the next CEMS DACH Forum, which will be held in the University of Cologne in Spring 2023. Stay tuned for more information to come.