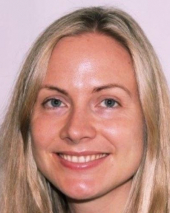 More info
After my studies I worked for some years within the area of risk management doing my CEMS internship in a bank in Milan, and then as a business and risk analyst for a shipping company in Norway. I decided to join Risk Advisory in 2013, where I initially got the chance to deepen my knowledge of the financial sector. Later I joined an international assignment where I was team lead in a transformation project to establish a new internal audit function and deliver audit projects globally for an international client. 
This gave me the perfect background to join the Yara Group Internal Audit (YIRA) department in 2016. In YIRA, I got experience from 21 internal audit projects globally both at subsidiary and group level, and across Regions both from sales and production. One of the projects I had was related to our digital investments to develop application and crop management tools. The audit focused on evaluation of the merger integration execution phase. This project definitively spiked my interest in the digital venture and when the opportunity came, I applied and joined the digital farming team in 2017.
When I initially joined Yara, I must admit, I was worried that I would join a large and bureaucratic organization, where career development and rotation would be very slow at best. I was proven wrong.
At Yara I have been offered a wide range of possibilities to develop professionally since day one. I was brought on to challenging projects from day one and my contribution was valued. I was able to join the digital team, after 1.5 years in the company for a role in portfolio management and strategic projects. Besides working on building governance and operational portfolio management processes from scratch, I was working on putting in place GDPR compliance as the key strategic project.
The culture at Yara is very international, dynamic and collaborative. You will hear many languages at the headquarters in Oslo and sometimes forget that you are in Norway. In Yara, we work in cross cultural and cross-disciplined projects every day. Yara has a high priority on the employee well-being and you will find many social events and happenings. In Oslo, we for example have our own gym in the basement, then we have different social gatherings organized by the YESS team such as excursions to go skiing or biking, we have the wine club, the art club and so on. In addition, there are after work drinks on Fridays every now and then. It is easy to get to know people in Yara and if you travel to other Yara offices or sites in other countries you will probably feel at home.