The CEMS Club Support Team of the Student Board held its second CEMS Club Conference (CCC) for the year 2017 at the University of Cologne (Köln, Germany) on 6th and 7th of October. 
Twenty-one CEMS Club Presidents from around the world and seven organizing members from the Student Board gathered in Germany for the CEMS Club Conference of the 2017 fall semester. During this two-day conference, valuable sessions on CEMS Club-related matters such as elections, handovers, budgeting and structures were addressed. Participants also gained insight into Student Board projects, various CEMS Clubs' needs and how to best support Club Presidents in their local roles. 
Bonn Meeting
The first day of the CEMS Club Conference kicked off on 6th October at the Post Tower in Bonn, where 21 CEMS Club Presidents were welcomed by DHL Consulting. Highlights of this day include a tour to the viewing platform on the 30th floor of the Post Tower, a 'Creativity in Problem Solving' session led by CEMS Alumni and DHL consultant Alexander Riebel and the announcement of the winners for the CEMS Club Awards.
Congratulations to CEMS Club Prague, St. Gallen and Rotterdam for making it to the top three.
Köln Meeting
The 2nd day of the CEMS Club Conference held at the University of Cologne commenced on a productive note with the deliverance of the CEMS Vision by the Student Board President Josje van der Wielen. Strategic topics of the CEMS Alliance and stakeholder management for the CEMS Clubs were addressed by the Student Board President and Corporate Partners Team of the Student Board. The afternoon breakout sessions included the participation of the CEMS Head Office where common topics such as regional events, projects out of Europe and cross-CEMS Club cooperation were discussed.
"Our team works on multiple projects across different time zones with various CEMS Club Presidents. Being able to organize this event and finally meet in person to discuss common topics, share best practices and most importantly, build a diverse community is my personal highlight of all this work. There is so much I am constantly learning from everyone in this motivating environment!" - Robert Pradl, Student Board's CEMS Club Support Team Leader.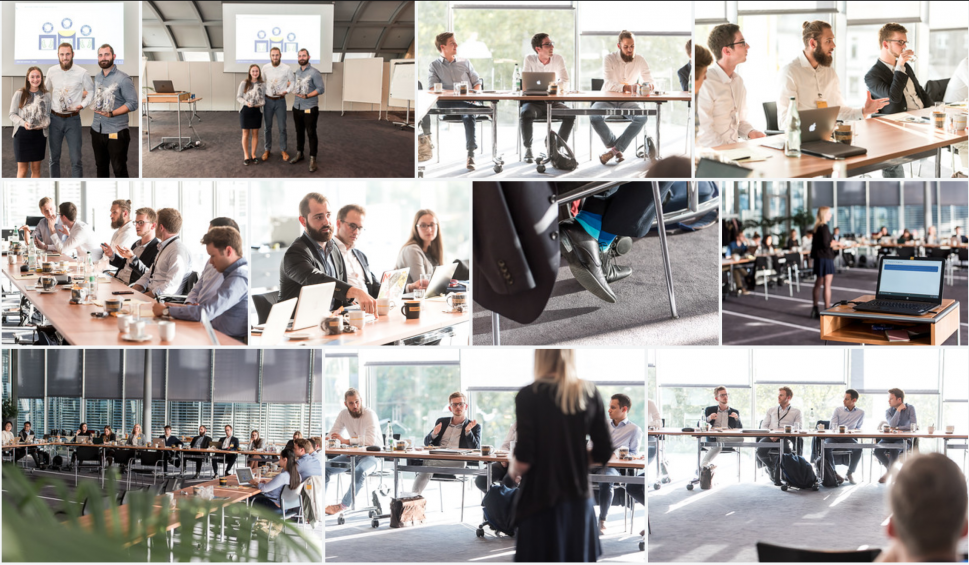 The CEMS Club Support Team and the Student Board would like to extend their gratitude to DHL Consulting for hosting a fulfilled day and a unique opportunity to familiarize with CEMS' newest Corporate Partner. They would also like to extend their appreciation to the University of Cologne, Germany for their warm welcome and support throughout the meeting. 
CEMS Club Conference 2017 on Flickr